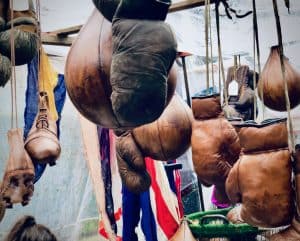 The next or upcoming UK Budget will have to be the "most pro-business ever" so that it can counter the negative impact of the recession, according to the Federation of Small Businesses (FSB), a member-led, non-profit and non-party organization that represents SMBs.
The United Kingdom is now in a recession due to the COVID-19 outbreak, which has slowed down the economies of almost every country across the globe. This is notably the first time that the UK has experienced a recession in 11 years. The nation's economy contracted by 20.4% between Q1 and Q2 2020.
Mike Cherry, the national chairman of the UK's small business lobby group, noted that any planned policy changes must focus on creating more jobs. Proposed policies should also aim to support growth while boosting overall productivity, Cherry recommended.
Cherry said that the UK needs the "most pro-business, pro-self-employed" Budget ever. It should focus on reducing the costs of "innovating and bringing great goods and services to market and eschews tax rises," Cherry noted.
He added that there have been some "welcome measures to aid business survival and job retention." However, he suggested that the UK government should now introduce policies or measures to support local businesses and also try to create more job opportunities.
Cherry recommends reducing employer national insurance contributions, more investments focused on infrastructure development, and taking most smaller companies out of the business rates system.
He also thinks it would help if businesses did not have to return their bounce back loans until they've become profitable. He revealed that over a million companies have received bounce back loans so that they can maintain operations during the COVID-19 pandemic.
Cherry believes firms will feel more comfortable if they get a guarantee that they won't have to start paying back loans until they're making profits. He thinks that if they are not burdened right now with paying back loans, then they will be more focused on expanding their operations, instead of trying to hoard cash during these uncertain times.
Emergency COVID-19 funding or financial relief for companies in the UK will reportedly go back to the Treasury at the end of this month if it's not claimed.
About four months after £12 billion in Coronavirus related funding was approved to help UK businesses, £1.5 billion still remains unclaimed.
The FSB recently cautioned that the capital was just sitting in councils' bank accounts. The UK government confirmed that it's currently working cooperatively with councils in order to reach out to qualified businesses.
Register at Binance