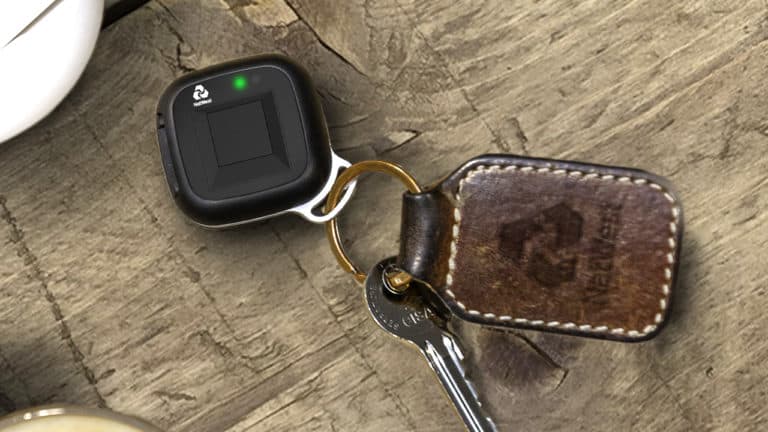 Following a trial of a biometric card announced in October, NatWest has announced an expansion of the program with its "biometric payment fob." The bank is launching today a three-month national trial involving 250 customers.
Users may make payments up to £100 without a bank card or mobile phone and no need to enter a pin. NatWest is working closely with Visa and Giesecke+Devrient Mobile Security to bring the service to customers in the UK.
According to NatWest, the biometric fobs will offer contactless payments using fingerprint verification. The fob is about the size of a standard keyring and features a small fingerprint reader. Customers may use the fobs at existing contactless and Chip and PIN terminals. When a customer presents a fob, a light indicates that the fingerprint has been matched successfully.
David Crawford, Head of NatWest Effortless Payments, said that following the success of the biometric debit card trial the bank is looking further into how they can better use technology for their customers.
Consumers have become more comfortable with payments that no longer require a card. The rising popularity of Apple Pay is one example. Apple Pay uses face ID to verify a user's identity.
Register at Binance