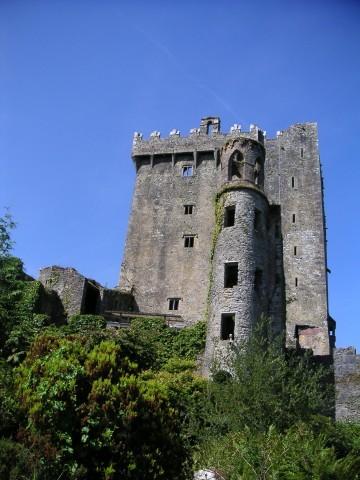 Over a third or more than 30% of Bank of Ireland branches across the nation closed down permanently on Friday (October 8, 2021).
As reported by The Journal, clients at 88 physical Bank of Ireland branches across the country had been able to use their domestic service for the last time this past Friday. The closures are reportedly a part of a downsizing move by Bank of Ireland's network, which had first been announced in March of this year.
The move should involve banking services being moved to hundreds of Post Offices across the nation.
The bank had committed to a working relationship with An Post which will provide clients a range of banking services at 923 different locations. These financial services will reportedly include supporting cash withdrawals and the lodgement of cash as well as cheques.
Bank of Ireland clients will not be required to make additional changes to access any of these services at Post Offices.
An Post and AIB have entered a similar partnership for a number of years.
Clients impacted by physical branch closures have been contacted and they've been informed about the different changes taking place. They've been told where their accounts are to be transferred to.
These changes mean that some of Bank of Ireland clients will need to travel fairly long distances to get to their nearest branch.
But Bank of Ireland's management noted that the closed branches do have a Post Office which is, on average, about 500m away.
A total of 169 domestic Bank of Ireland branches will stay open across the country and the firm noted that clients will be able to access banking services at around 1,100 locations.
Gavin Kelly, Chief Executive at the Bank of Ireland Retail, stated that the bank is pleased that the partnership with An Post has been formed well ahead of the branches shutting down permanently.
Kelly added:
"Our customers do not have to make any changes in order to be able to avail of services at An Post locations and they will now be able to bank at about 1,100 locations nationwide."
Debbie Byrne, MD at An Post Retail, confirmed that Bank of Ireland clients will be able to access their accounts. Byrne added that customers can also make cash payments, pay with cheques, and withdraw funds six days a week.
Bank closures have become quite common as many more consumers are conducting transactions online. The rise of user-friendly Fintech apps allows individual users and business organizations to take care of their everyday banking requirements in a digital environment. The pace of digital transformation has accelerated during the COVID-19 pandemic as people are avoiding physical locations to prevent the further spread of the virus.
Register at Binance