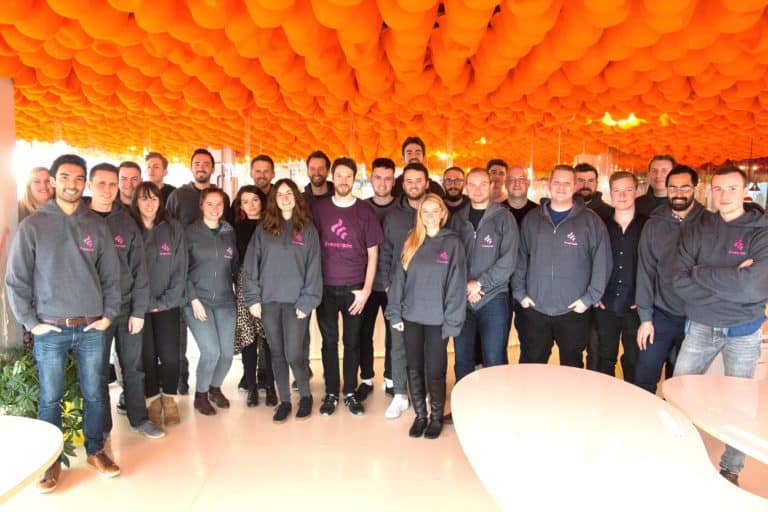 London-based Freetrade, a challenger stockbroker that provides free share trading in smartphones, recently closed a €13.4 million (appr. $14.9 million) series A funding round in which it received investments from its first capital investor.
This past summer, Freetrade closed a crowdfunding round on Crowdcube raising £4,031,500 from 5039 investors. Freetrade has raised capital on Crowdcube multiple times.
The personal finance and wealth management firm is planning to introduce extra marketing and content which is focused on targeting younger clients.
Freetrade received a  €6.7 million (appr. $7.5 million) investment from Draper Esprit, the first European tech-focused VC firm that's not tied to five-year cycles. 
Freetrade CEO Adam Dodds said the Fintech firm will be introducing special services for its millennial clients in order to educate them on the latest trends in the market. The company also wants to help younger customers understand that investing in the stock market does not have to be costly or  too complicated.
Dodds remarked:
"This marks a pivotal moment for us as we continue to build a smooth and cost-effective investing app in the UK and Europe. We're thrilled to have Draper Esprit, a VC firm with similar values and that's committed to enabling everyone to get a slice of the companies of tomorrow, join us on this journey." 
He added:
"From the beginning, we've been focused on making Freetrade the home screen app for investing. With this investment, we'll be able to level up our team and further develop our proprietary technology that will enable us to launch our new investment platform, providing users with the option to purchase not only US but UK and European fractional shares."
Draper Esprit CEO Simon Cook stated:
"Freetrade is on a mission to open up investment opportunities for everyone, as are we. In this sense, their mission is totally aligned with our own, as a rare tech-focused VC listed on the stock exchange. The company have shown exceptional growth in the short time since they first launched the platform last year."
Freetrade is the first Fintech company that was licensed by the UK's financial regulator, the Financial Conduct Authority (FCA), to offer fractional trading for UK-listed shares and exchange-traded funds (ETFs). Dodds told City A.M. that the firm will be introducing new features during Q1 2020.
Register at Binance