Openly, a U.S.-based tech-enabled home insurance provider, announced last week it secured $7.65 million through its latest seed funding round, which was led by Gradient Ventures, Google's AI-focused venture fund.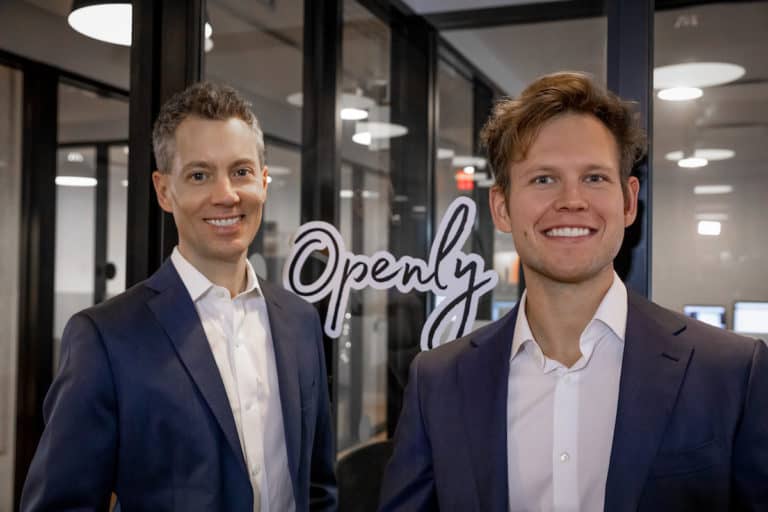 Founded in 2017, Openly claims it offers comprehensive homeowners insurance to help independent insurance agents meet their customers' evolving needs. Openly notably enables agents to generate firm quotes for their customers in less than 20 seconds.
While sharing more details about the platform and investment, Ty Harris, CEO and Co-Founder of Openly, stated:
"Some people in the tech world think that the term 'insurance agent' refers to a relic of the past, but they're wrong. At Openly, we know agents add value by delivering objective advice and options to their clients. Our goal is to help agents as they work to modernize their businesses. We let them offer their customers better, faster and more economical products with comprehensive insurance protection for a wide range of needs. We're pleased to have the support of such heavyweight investors and reinsurers to fuel our rapid growth into 2020 and beyond."
Zachary Bratun-Glennon, Partner at Gradient Ventures, also commented:
"The expertise that Ty and Matt [Wielbut] share makes them the perfect team to tackle the challenge of modernizing home insurance. Openly offers a combination of pricing sophistication, cutting edge technology, insurance expertise, and innovation that is unparalleled in the industry."
With the new capital, Openly added it plans to expand at a rapid speed by adding Massachusetts, Pennsylvania, and Tennessee in the next few months, along with four additional states in the near future.
Register at Binance