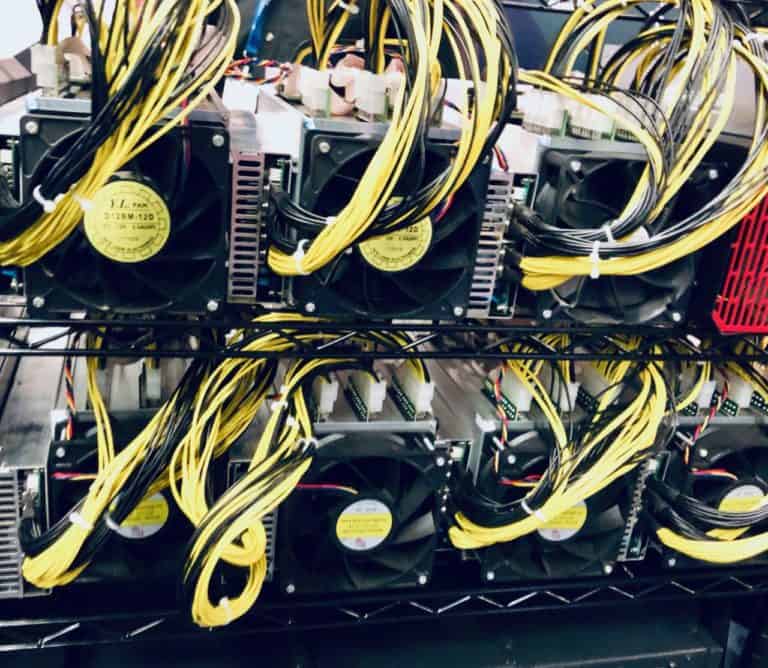 Canadian cryptocurrency mining management company DMG Blockchain Solutions (TSX-V: DMGI) (OTC:DMGGF) (FRANKFURT:6AX) says it has been, "engaged to host 1,000 new miners for a new client based in the US."
The company has also stopped servicing 15 000 machines at Bitmain's cryptomining facility in Rockdale, Texas.
DMG says the new client's cryptomining machines were shipped and installed in December and are already in operation at DMG's existing facility in Christina Lake, a town in central British Columbia near the US border.
Meanwhile, DMG has, "mutually terminated" the management agreement it established to run Bitmain's crypto mine in Texas. According to the company, that agreement has been shelved because, "cost and operational efficiencies have not materialized as planned."
DMG says the shipment from its new client to the Christina Lake facility, "will consume approximately 1.5MW of power." The release does not state how much power is being consumed at the facility in total.
Cryptomining factories are typically located in regions with plentiful and subsidized power. Cryptocurrency "mining" is an energy consumptive process whereby millions of computers simultaneously process all the transactions and securely the network using layered encryption that is very hard to reverse.
Digiconomist has published an analysis showing the outsize costs of cryptomining, and has claimd that one transaction on Bitcoin consumes as much electricity as 20 loads of laundry washed and dried. Diginomist also claims that to stay competitive, miners must replace their equipment about every two years meaning there is a massive amount of e-waste in the industry.
By comparison, a single Visa transaction costs a few cents and is processed in single data centre with with backups held in secured facilities offsite.
Cryptomining advocates say the expensive mining process is necessary because it is the only known way to secure a network running without focussed oversight (a "decentralized" network).
Regarding the new partnership, DMG's COO Sheldon Bennett commented, "We are excited to begin working with this new client and are confident that they will be one of many we add during 2020. DMG made a decision to focus on attracting large scale hosting clients as profitable crypto-mining is a function of creating cost efficiencies, and our mining facility is well suited for industrial miners."
The Texas deal seems to have gone south quickly.
According to the DMG release, the "exploratory agreement" to install and manage "15,000 next generation miners" for Bitmain in Texas was only signed in October 2019.
The firms will continue to work together, however. "DMG and Bitmain continue to explore opportunities for collaboration including DMG's Christina Lake facility, and new sites that are of joint interest," DMG states.
DMG also announces that, "all resolutions at the recent Annual General Meeting of shareholders passed overwhelmingly."
Bitmain has been dealing with its own challenges lately, including the high-profile ouster of co-founder Micree Zhan and "personnel optimization" (layoffs).
Register at Binance